Cold-Brewing Basics
October 9th, 2012 by
Kate
I recently made an important discovery, thanks to my new slow cooker: I'm a better cook and more cheerful dining companion when I do all the work many hours before eating. According to the people I feed, the outcome is better than my usual efforts, and it's nice not having  to lie to my sweaty face. It's hard to set food on fire in a slow cooker—that could be the main reason for my improvement—but I also think I'm less sloppy about prep work when I'm not starving. Half a day later, all that work is a distant memory and a delicious meal is ready as if by magic.
Brewing coffee is hardly as labor intensive as cooking a meal, but it would be nice to brew up a big batch and drink it any time I feel like it without it burning or spoiling. So, when a customer mentioned making coffee from homemade cold concentrate, I thought I'd give it a try. Cold-brewing has many passionate fans for whom it is the only way to brew coffee. Cold-brewed coffee is said to be sweeter and less acidic, with a flavor more closely resembling the roasted beans.
For my experiment, I used a simple recipe for iced coffee concentrate because it required nothing in the way of equipment other than a big container and a strainer. It couldn't be any simpler. This recipe makes a large batch. If you're short on storage space in your fridge, halving the quantities will make about 2 cups, which is enough for several servings.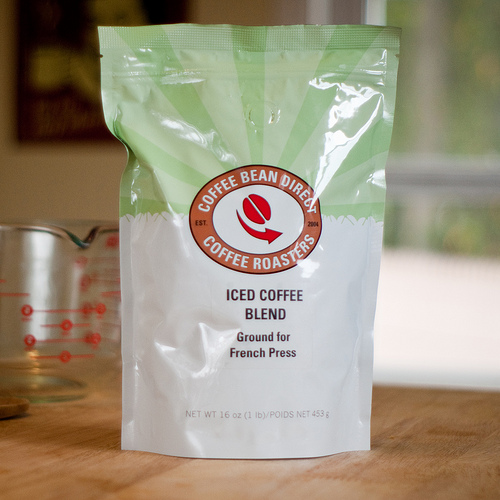 I used one full pound of our iced coffee blend. I'm sure any rich, flavorful coffee with a delicious aroma would work. Coarser grounds brew up just fine and are easier to filter out. I ground mine for French Press.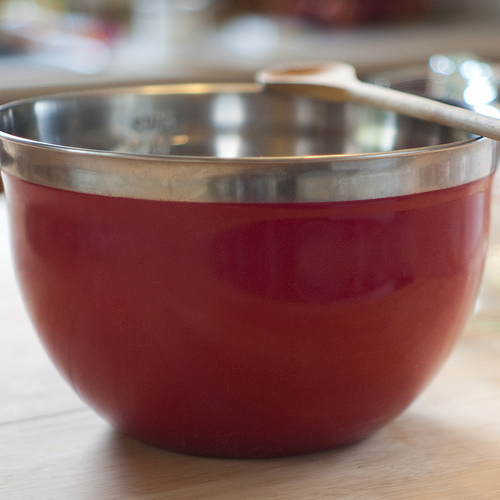 There are some cold-brew appliances out there (Toddy makes a popular and affordable one, Northwest Glass Designs' version is a work of art), but for those of you short on counter-space, the above will work just fine.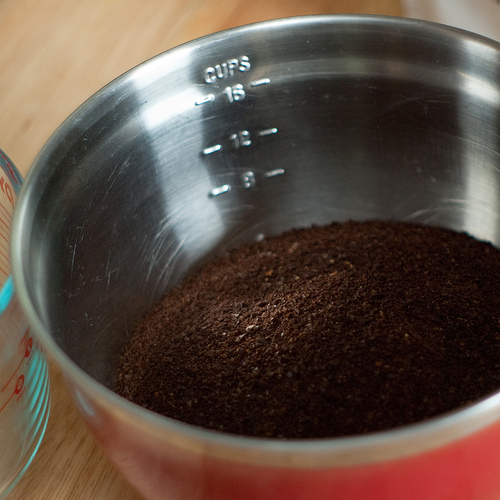 Step 1: dump the full pound of coffee into the bowl. You probably don't need a visual to handle that, but there it is anyway.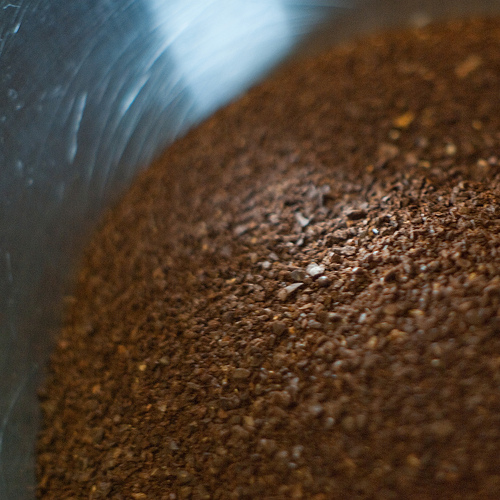 Step 2: put the bowl up to your face and breathe in.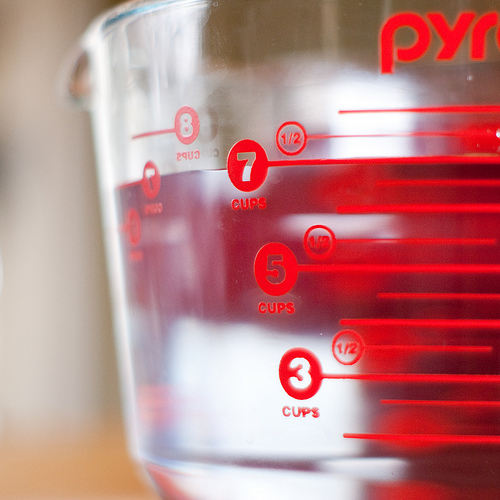 Step 3: measure 7 cups of water.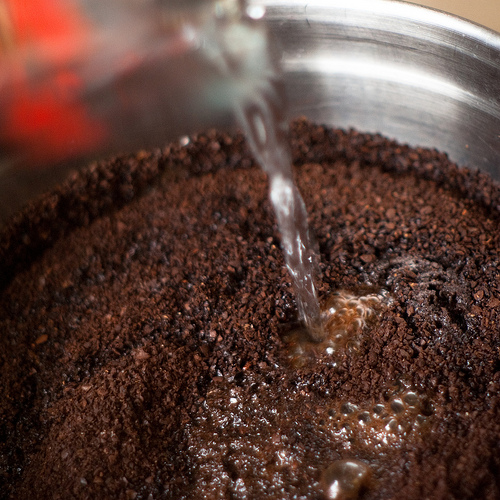 Step 4: add the water slowly.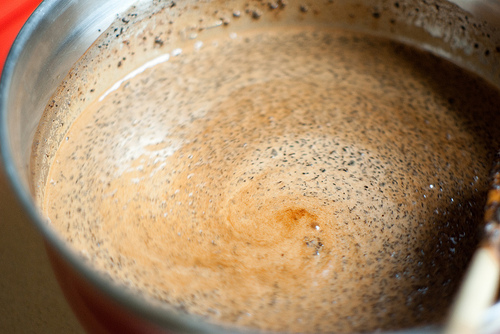 Step 5: give it a good stir to submerge the grounds. Make sure everybody's in the pool. Then leave the bowl covered at room temperature for 15 hours or so.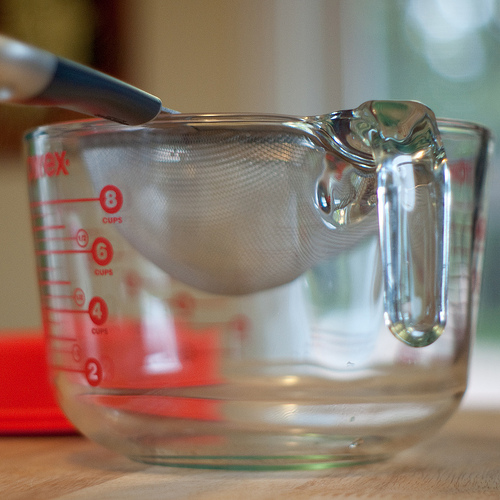 Step 6: place a mesh strainer in your container of choice (a pitcher perhaps, or giant-sized measuring cup like mine if you have one with a lid). Place a coffee filter or cheesecloth inside the strainer for even more filtration action.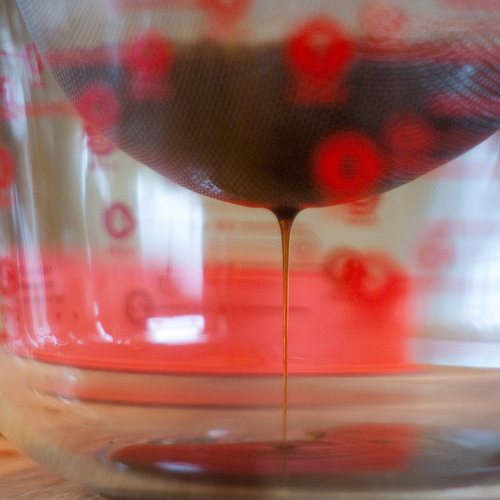 Step 7: pour the contents of the bowl into the strainer slowly, a little at a time. It can take up to an hour or so for all the concentrated goodness to filter through. Replacing the filter a few times will speed things along. In the end you should have about five cups of concentrate which will keep for about two weeks refrigerated in an air-tight container.
Warning: consumed straight this stuff will put hair on your chest. Even if you like your coffee strong, I recommend diluting it at a ratio of about 1:1, coffee to water (hot or cold) to start. Cold-brewed concentrate is indeed smoother and more mellow than coffee from a conventional drip brewer, though I still like drip coffee just fine. It's great to have in the fridge for those mornings when scooping grounds, pushing a button, and waiting is just too much. It's also great to cook with and improves many things including:
Are you a cold-brew fan? Share your tips and recipes below! Thank you to our customer Karen for the inspiration!